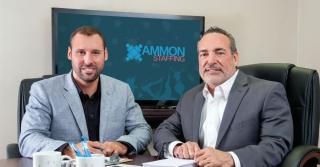 Who We Are
As a 2-generation family-owned company, Capital City Staffing, LLC t/a AMMON Staffing provides office administrative, light industrial, industrial, logistics and medical workforce solutions across the South. In 2019, AMMON Staffing celebrated its 35th anniversary. While we obviously are proud of this milestone, we do not consider longevity alone to be a competitive advantage. What we do consider significant, though, is what 35 years signifies, especially as it relates to our core values and how they have provided a firm foundation for our business. Our solutions are efficient and tailored to the unique challenges and goals of every employer and candidate we serve. Our recruiters are industry experts who strive to exceed expectations with every engagement.
Our Vision
Whether you are a hiring manager looking for qualified, reliable staffing solutions, or a trained, dependable individual searching for career opportunities, AMMON Staffing stands ready to be your partner!

Our leadership and recruiting experts at AMMON Staffing have over 100 years of combined experience in staffing and recruiting. We have a robust talent database capable of meeting the demands of the marketplace as well as career opportunities for personnel seeking challenging and rewarding employment.
Mission
Our mission at AMMON Staffing is to be the most efficient provider of talent in our marketplace. We will assist you in filling your staffing needs with individuals who are carefully vetted by AMMON Staffing prior to joining our team.
Our Commitment
Safety and responsible work practices are of paramount importance at AMMON Staffing and are woven into the fabric of everything we do. We are committed to our employees' safety, the protection of the environment and the communities where we operate.
We look forward to working with you in the near future and are ready to be a partner in your business or career success.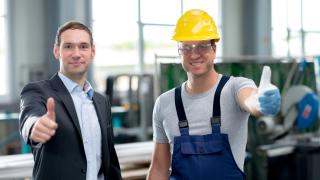 "The secret of my success is that we have gone to exceptional lengths to hire the best people in the world."
- Steve Jobs