The employees you need.
When you need them.
EEOC Policy.
We refer candidates based on qualifications and abilities, without regard to age, sex, origin, or race. We will not accept job orders from, nor refer applicants to companies that violate state and federal laws related to discrimination, equal opportunity or civil rights.
Our Recruiting Process
Applicants apply with our office by completing an online application or simply by walking in, and completing an application on one of our open application days.
Before an applicant is allowed to complete the Orientation process they must pass a drug screen. If an applicant does not pass a drug screen, or refuses the drug screen they are not allowed to finish enrolling with AMMON Staffing.
When an applicant has completed their application and drug screen, they go through the AMMON Staffing orientation – which includes a interviewed face-to-face with one of our Staffing Coordinators in the office where the applicants skills and experience are evaluated. The staffing coordinator will also verify the applicant is legally allowed to work in the United States.
Applicants are then matched with open positions we have available. Additional screening and testing is always available to our clients. Custom screening and testing options are also available if requested.
What is included in our fee?
AMMON Staffing uses a direct pricing model for all of our billing. Our mark-ups are based on the pay our clients would like their associate to receive, the work the employee will be doing, and the duration of the assignment. Below is what is calculated in all of our fees quoted to our clients:
Employee's Gross Wages
All Required Payroll Taxes
Unemployment and Worker's Compensation Insurance
Pre-Employment Screening
Weekly Check Printing/Direct Deposits
Yearly W2s and Payroll Record Keeping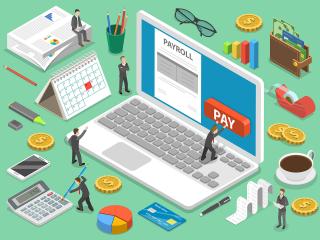 "We do not hire experts neither do we hire men on past experiences or for any position other than the lowest. Since we do not take a man on his past history, we do not refuse him because of his past history. I never met a man who was thoroughly bad. There is always some good in him if he gets a chance."
- Henry Ford
Looking for an outstanding new employee?
Please fill out our form, and one of AMMON Staffing's knowledgeable experts will contact you!